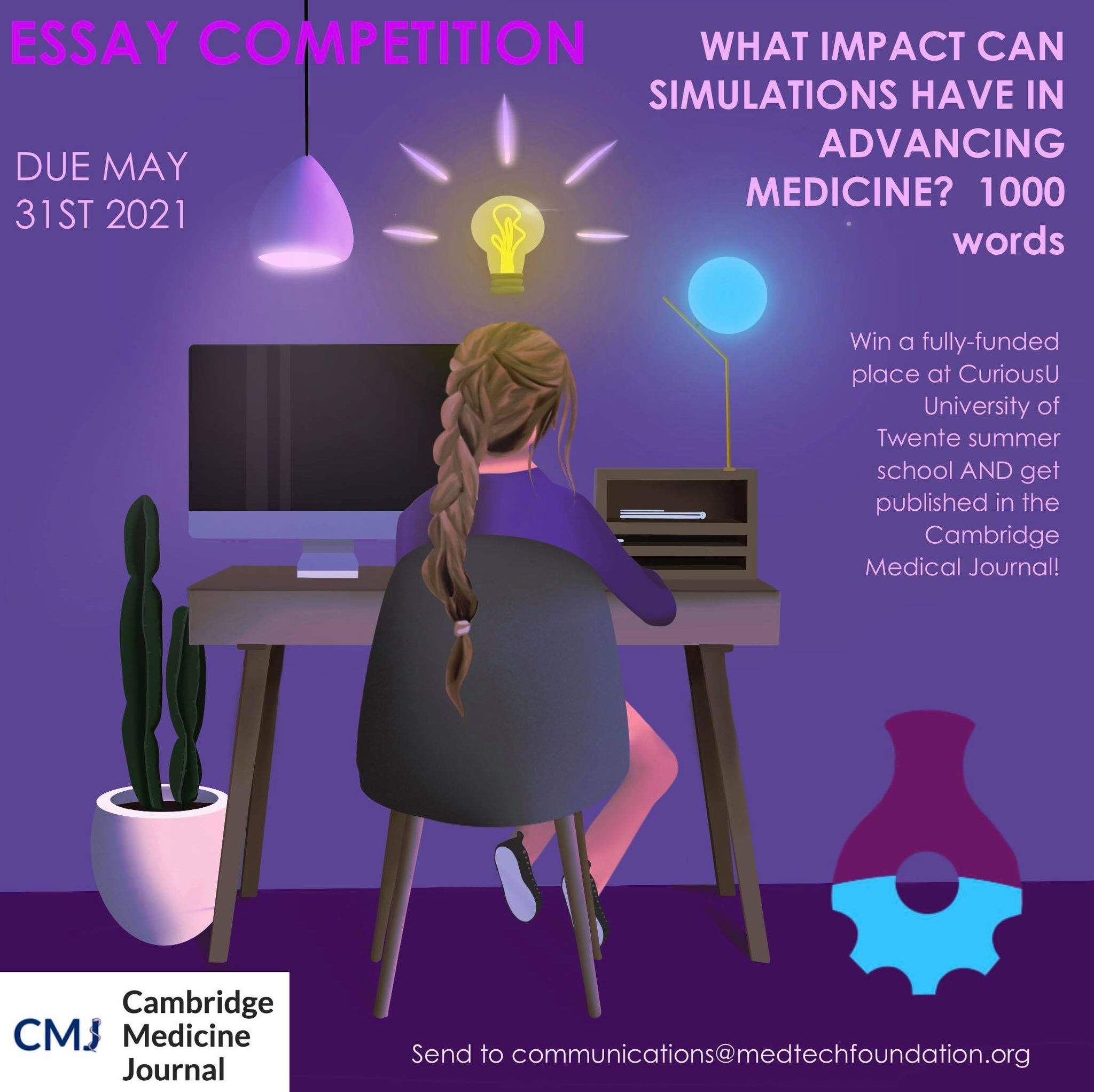 We'll be publishing the winning entry...
The MedTech Foundation are very excited to launch our 2021 NATIONAL ESSAY COMPETITION!

To enter, simply answer the question "What impact can simulations have in advancing medicine?"

Essays should be no longer than 1000 words (excluding title and references). They should be sent to [email protected] by 31st May 2021 with the subject: "MTF ESSAY COMPETITION *YOUR NAME*". Essays should be anonymised, including the title of the file. Essays will be marked anonymously by a panel and so should contain no personally identifiable information.
Essays must be original, they should not contain work which has been previously used for other purposes or published elsewhere. References should be in Vancouver style with superscript citations following punctuation.

Any student studying any subject at any university or school is eligible and welcome to enter this competition.

The winning essay will be published by the CMJ. The winner will also receive a fully funded place at the CuriousU University of Twente Summer School (2-15 August 2021). Results will be announced in June.

Please contact [email protected] if you have any questions.